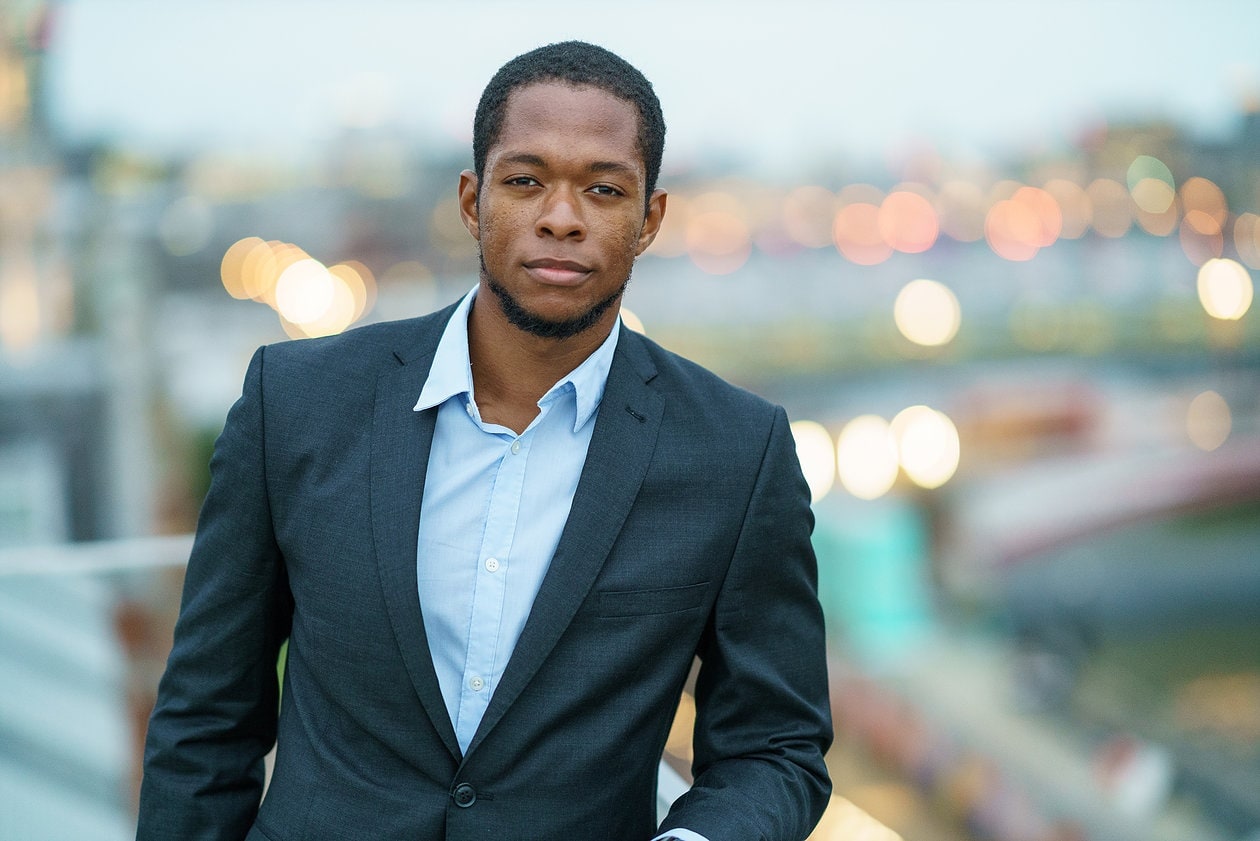 We sat down with colorintech co-founder, Ashleigh Ainsley, as he talks about how he is improving diversity within the tech community in the UK and how you can help close the digital skills gap.
How did colorintech begin?

Quite simply we were two individuals dismayed about the lack of diversity in technology and sought to do more than speaking about it. We discussed it widely with friends, colleagues and allies and realised no one in the UK was really doing what we intend to do at scale. We decided to be those people.

How did you get to where you are today?

Colorintech has been supported by a number of very helpful people. Our initial program offering was a collaboration with DeMontfort university. Vice Chancellor Dominic Shellard was in conversation with alumni and colorintech co-founder Dion McKenzie about how best to improve outcomes for students.
"We decided to do something different and develop our program - we have been working with DeMontfort university ever since."
A number of personal contacts are also supporters for the colorintech mission and at various times have offered time and support at their companies or used their expertise to hold doors open for us.
Finally, we have a lot of support from our friends Kapoor capital in Silicon Valley. Chief Community Engagement Officer Cedric Brown has been a vocal supporter and has helped connect us in various ways for our plans in the coming months.

Technology is a massive 'empowerer' - how can we inspire the next generation to enter into the technology sector and help close the digital skills gap?

Firstly this is about closing the gap between aspiration and reality.
"The glass ceiling for those already in the technology industry has to be broken with equal pay, BAME representation at senior levels and a strong pipeline of development opportunities."
From there the light in the room can be switched on and we can start to show future generations about how dynamic, exciting and most importantly inclusive the industry is. An ecosystem grows when the foundations that underpin it are healthy and enable things to flourish.
"For the technology industry that means reaching a point when organisations that support the mission are incorporated and generate opportunities for skill development for future generations."
Those existing ones have a role in incubating an inclusive workplace for its current employees.

Why should we place greater importance on inclusion when it comes to designing products?

The business case is simple.
Creating products that work for everyone will enable their users to get the most from then encouraging them to build on successes such as buying further products, or producing better outcomes from the product.
"There is also a moral case around why knowingly excluding people is a bad thing, but hopefully we no longer have to make that case."
What do you want to see happen within the next 5 years when it comes to diversity within the tech industry?

Ultimately from our perspective as colorintech, we are aiming to create a movement that at scale will not need much of our input.
If we are successful, we will close information gaps, provide greater access, awareness and opportunities to individuals which will improve the experiences for minorities in the technology industry.
"We would like to see visible company ethnicity reporting as has become common place for gender."
We would like to see greater entrepreneurship from diverse talent in the industry and the investment community be a place minorities feel they can get backing.
"Ultimately, we need more people contributing to an inclusive industry."
Catch Ashleigh Ainsley's talk on 'Humanising Diversity & Inclusion' with fellow colorintech co-founder, Dion McKenzie, at Diversity in Technology 2018 on the 24th May.
To see what else is on, take a look at the agenda.